DeWALT DW087K
Self-Leveling Line Laser (Horizontal and Vertical)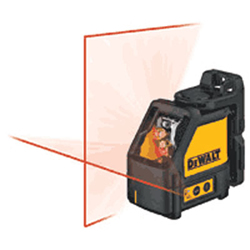 The DeWALT DW087K is one of our favorite DeWALT tool products. It's a Self-Leveling Line Laser (Horizontal and Vertical). The DW087K comes with:
DW087K Self-Leveling Line Laser
3 (AA) batteries for 20+ hours run-time
Kit box
The DW087K features:
Accurate to +/- 1/8" @ 30' for level applications
Built-in magnetic pivot bracket mounts easily on metal surfaces
Overmolded housing for jobsite durability
1-button operation and control panel for ease of use
Find out more about the DeWALT DW087K ...